Back to Basics: What is CSR Reporting?
The authors noted that while developing and implementing a CSR strategy represents a unique opportunity to benefit the company. Considered at the organisational level, CSR is an organisational policy. Archived from the original on Our global report must serve a range of high level stakeholders and it does that well enough.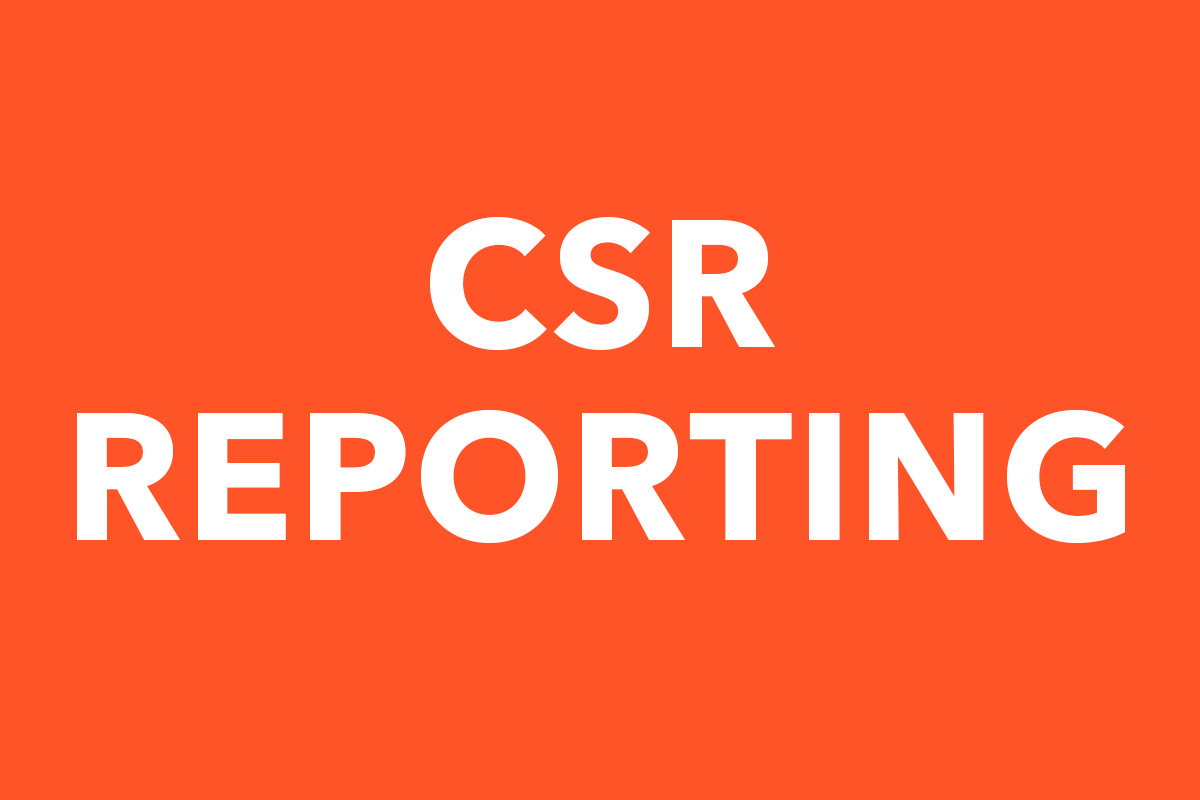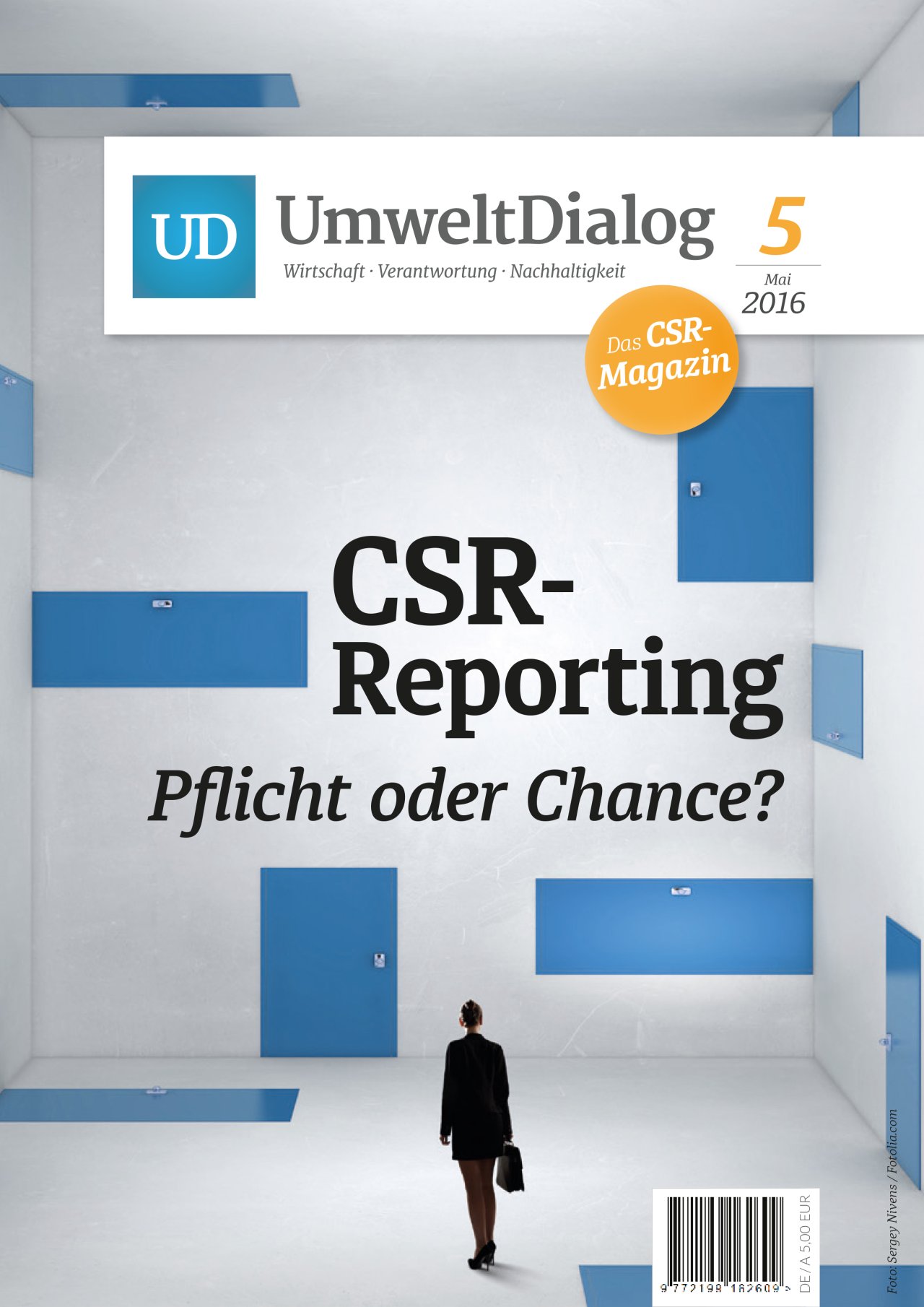 Cookies on the GRI website. GRI has updated its cookie policy. We use cookies to ensure that we give you the best experience on our website. This includes cookies from third party social media websites if you visit a page which contains embedded content from social media. Sustainability reporting can be considered as synonymous with other terms for non-financial reporting; triple bottom line reporting, corporate social responsibility CSR reporting, and more.
It is also an intrinsic element of integrated reporting ; a more recent development that combines the analysis of financial and non-financial performance. The value of the sustainability reporting process is that it ensures organizations consider their impacts on these sustainability issues, and enables them to be transparent about the risks and opportunities they face.
Stakeholders also play a crucial role in identifying these risks and opportunities for organizations, particularly those that are non-financial. This increased transparency leads to better decision making, which helps build and maintain trust in businesses and governments. Download the GRI Standards. This is a good use of the Sustainability Report. It helps us get to know the company and what it stands for. It places the company operations in a market context that showcases how Madara positions its brand and stands out from the crowd.
This is part of the brand identity and a clear element of the way Madara impacts lives. Had the company developed a differentiating set of materiality topics, "accurate natural product labelling" and "influencing regulation governing natural cosmetics for the benefit of consumers" might well have appeared on the list. What I am missing, however, are the rest of these broader impacts. After the regulatory and ingredient-type discussions, the report continues in three sections - environment, social and governance - using the NASDAQ guidelines as a mainly chronological basis to report.
However, beyond product formulations, I am wondering how the company reaches and impacts the lives of consumers. I would like to understand why Madara's products are so transformational for consumers and what a difference they really make.
What consumer needs are Madara products responding to and how successful are they? These impacts are overlooked in this report. However, this first report is a good example of an activist company using reporting to amplify its message and differentiate itself while observing stakeholder expectations on transparency and disclosure. In fact, with a report such as this, you wonder - would using the GRI Standards have made any difference?
Or would it have simply complicated the reporting process? I tend to think that identifying material impacts is a positive step and creates a clear focus that guides the reader.
A materiality assessment, robustly developed and clearly presented is a good backbone for reporting and I would have appreciated this addition in the Madara report. On the other hand, there are interesting and important disclosures in the NASDAQ framework that I believe all companies should report, whether or not their materiality assessment picks them up and we all know that processes for determining materiality are somewhat arbitrary in most cases.
A GRI-compliant report would probably not have included these disclosures. In my post of last year, then, I talked about operational and differentiating materiality. As you can see, this matrix is split into two parts: Operational issues are the ones GRI directly controls - transparency, advancing people, and partnerships. Mission effectiveness are the indirect impacts - the difference the organization makes in society as a result of its operational activities - driving better sustainability performance, reporting and harmonizing the sustainability landscape.
The thing you notice about this is that the operational impacts could relate to any company. The mission effectiveness topics are differentiating and unique to GRI. As an aside, not all indirect impacts are linked to mission effectiveness. An indirect impact of GRI, for example, might be job creation in the sustainability sector, as more reports means more reporters.
But this is not the mission. I think we are at the point where we must elevate our approach to materiality so that it refers to real ways that companies affect our lives, and not just the things that companies do. We are lacking a robust process for determining materiality. Currently, each company individually defines the degree of stakeholder engagement required to define material topics and ranks the topics raised in unclear ways. It made materiality pivotal but did not provide the tools for companies to apply it adequately.
If materiality is at the center of sustainability strategy and reporting, and not just a cosmetic addition, the process for defining the material topics should be more clearly prescribed and evidence-based. Well done to Madara Cosmetics for reporting and for speaking out on issues that affect people's lives. Materiality or otherwise, this is an authentic and credible report. Posted by elaine at Back to the Future. Apologies to those readers who have experienced withdrawal symptoms I hope you have kept up your ice cream intake despite..
Modesty is exempt on this blog. So what have I been up to since my last post way back in February? Here are a few highlights of my year so far, serving to demonstrate that, even though the CSR-Reporting Blog has been absent, I have not. This is the sixth report I have worked on for Caesars and each year, this company amazes me with its forward thinking, leading programs and multiple achievements. Each reporting cycle brings new challenges and but it's always fun! Matt Mace of edie.
An interesting debate, of course, as integrated reporting, which has never claimed to replace sustainability reporting, is starting to quite enjoy the promise of doing so, and even SASB, who has never claimed to be global, is starting to l ay the ground for its worldwide debut.
But GRI is not perturbed. Also in , I was delighted to conduct a one-day Sustainability Reporting workshop in Tbilisi, Georgia. Participants from 18 local companies and organizations joined the workshop and I had writer's cramp signing all the certificates at the end! This is incredibly important for this young country as it continues to establish its presence and deliver economic growth - to date, no Georgian companies have reported on sustainability but, if the eagerness and application of the attendees is anything to go by, we shall be seeing a flurry of reports from Georgia in the coming years!
I will read and review every single entry as I have done for the past two years. Good job that I am a reporting geek! Also in the last quarter of , I will be joining another formidable team of judges to select the Sustainability Leaders. Entries are open till mid-September so now's a good time to think about who stands out for you on the sustainability landscape across 20 categories.
Posted by elaine at 3: A Compass for CSR. In , there were countries in the world that had a population of , people or more CIA Factbook. Country number is Brunei, with a population of , That means that, with a workforce of more than , colleagues, Compass Group would displace Brunei as the th largest country in the world by population, ahead of Iceland, Malta, Barbados and many more.
Compass Group's people are dispersed across 50 countries and are engaged in the meaningful occupation of serving over 5. If you assume an average employee will take one meal per day around days per year, then Compass is providing sustenance and nutrition for more than 20 million people every day.
Now, that's some responsibility. It's also somewhat of a challenge, because it's not just about keeping bellies full, it's about catering to different local tastes and food norms, managing the supply of locally sourced ingredients, planning and controlling a complex supply chain, ensuring food safety at every step of the chain and most significantly in my view, helping people to make relevant, healthy and nutritious food choices so that they can feel good, be well and make a productive contribution at work and in their families and communities.
So much of the way our society functions is affected by what and how much people consume, that feeding 20 million people a day is no insignificant undertaking. Despite this complexity, Compass Group's approach to CSR - positive performance - is characterized by a certain simplicity. Food safety, workplace safety, climate change impact and wellbeing and nutrition make sense as key areas of responsible and sustainable business practice for Compass. These are four among a set of seven material impacts that also include compliance, supply chain integrity and employee retention that Compass manages and tracks consistently across the global business.
Together this framework makes their focus crystal clear, intuitively relevant and simply manageable. The CR Report is also simply consistent in its presentation. For each of the material focus areas, Compass describes its management approach, focus areas and key metrics.
In each section there is also a case study of relevant practice, responding to a global challenge, the reason the topic is important to Compass and what Compass is doing about it. A performance summary delivers results against 22 targets in each of these areas and describes progress made.
All in all, an extremely neat, focused, compact and deceptively simple page global report that does the job. If you live in the U.
Contact me for a discount. How do global sustainability priorities and reporting frameworks SDG and GRI, to name two that you all know define how you build your sustainability strategy and how you report? What comes first, the framework or the strategy? How do you connect all the dots?
Seems to me that Nicki must have some pretty good points to make on this topic, given the way Compass reports. I decided not to wait until the conference to connect with Nicki. Here's a chance to get to know her ahead of the session. How has your career in sustainability developed? It is an amazing part of the business world to work in. I started in marketing originally, then moved to sales of in-store catering contracts to retailers.
After a while, I joined a large food logistics company, where I was exposed to food safety, which I expanded to include nutrition and aspects of the healthy attributes of food. Later, I was asked to join our largest retail account, and it was a bit like being thrown in at the deep end with sales, supply chain, quality, marketing and managing the entire team.
In this role, I set up a new focus for safety and sustainability. My company then actually merged with Compass and I was asked to take over the same role for the whole of the UK. Since then, after a spell of working in Europe, my role has continued to expand and for the past 5 years, I have had a global role covering workplace health and safety, environment for the Group, including leading the sustainability strategy development, reporting and supply chain integrity standards.
It has been a great journey. I see it as proof that you can develop an idea based on passion, and together with a good business case, you can make things happen. I believe that sustainability can be much more embedded in what the company is focused on anyway - not just a one-off exercise or additional project. I have tried to think about what else is already available in terms of insights through other channels.
The idea is not to duplicate. There is not enough time to do things three or four times. Sustainability needs to draw from other activities in the business that are happening anyway, such as risk assessments, internal audit, legal activities, marketing and consumer programmes etc.
We need to bring those into play, rather than always trying to create new things with the same people and groups. Distilling into a format that engages all the frontline employees is the remit of the country teams. We have a global leadership conference every three years, and this is critical in terms of key messaging, setting objectives and gaining alignment. I am quite dictatorial on requirements for data and this is a massive part of our journey.
We require proof points and strong evidence of what we are doing based on consistent definitions and understanding across the business. We have invested in a portal with a third party to collect data from countries. In addition to our two biggest markets, I would like to expand our reporting to include more countries. I think it is important to have a connection to the local market through reporting, though it is true that sometimes I have to nag for stories.
Our global report must serve a range of high level stakeholders and it does that well enough. We have also invested in our corporate website with better functionality and we plan to include updates during the year, mainly for ESG analysts, investors, clients and institutional shareholders and NGOs. What does that mean? Transparency is having the confidence to say what we have achieved but also that there are challenges we are facing and must still work on.
There is naturally a certain tension when talking about challenges. The food sector in general is often targeted by the media in the UK and U. This makes our sector less willing to be open beyond what's required. However, I feel we are making slow but certain progress. It's always an intensive day packed with updates, stories and tips from experts and practitioners. I am hoping you can join and if you haven't already signed up Stuart will be joining the conference to talk about materiality in a session on "Materiality Uncovered" where we will explore where you start with determining materiality, who you engage with, how you prioritize and how you align materiality with strategy.
All riveting stuff, which so many companies regularly battle with. Overall, however, Stuart has some solid advice for all of us based on his experience of materiality work over the years in some what he calls very elaborate and complex processes: Posted by elaine at 4: The Wizard of Sustainability. Dare has been in his current role for three years, focusing on sustainability strategy, carbon reporting, supply chain management, energy efficiency, waste management and regulatory compliance.
Dare will be joining me at the edie Smarter Sustainability Conference on 27th February and will present his experience and guidance in one of the morning breakout sessions which is a deep dive discussion on environmental impacts reporting. Merlin Entertainments is the largest European entertainments company operating in Europe. Can't resist digressing, as I recall many exciting visits to Madame Tussauds in London as a child and later with my own kids.
You may not know that Madame Tussaud German wax modeler Marie Tussaud founded the first Wax Museum on Baker Street in London in , after learning the art of creating lifelike figures out of wax during the French Revolution, claiming to have made her first ones directly from the heads of the recently guillotined. So you know that sustainability can be fun, but in a business such as this, it has to be extra super fun!
And that was my impression after talking with Dare Ilori , who I am looking forward to meeting in person at the edie Smarter Sustainability Reporting Conference in London next year. In the same year, I joined the waste and recycling department at Thorpe Park Resort which is owned and managed by Merlin Entertainments.
Initially the role was to manage waste and recycling only, but within a year, the role expanded to include other environmental management activities waste management, energy management, sustainability reporting and environmental management system for the park. I realised that the future of sustainability is that these aspects need to be integrated into the management of the business itself. Not long after that, and based on the interest we generated through a range of activities to improve our environmental performance at Thorpe Park Resorts, I expanded my responsibilities to include all of Merlin Entertainments' strategy and environmental approach for all our sites at a corporate level in Businesses nowadays must factor environmental impacts at a strategic level where knowledge and learnings can be shared and implemented across multiple sites.
This increases both effectiveness and efficiencies. Dare Ilori has driven engagement at a site-by-site level, with each operation getting involved and delivering results. For the Group as a whole, Dare manages the Green Capex fund; capital expenditure designed to support investment in environmental initiatives to help Merlin continue to reduce its carbon footprint while at the same time deliver operational savings.
The Green Capex fund has been instrumental in delivering recommended projects from energy efficiency audits. Merlin's Magic Wand, for example, is a charity that makes it possible for thousands of seriously ill, disabled and disadvantaged children to enjoy a memorable day out at a Merlin attraction every year or provide Magic Spaces for those too sick to experience an attraction firsthand. It's that warm fuzzy, jingle-belly, goodwilly time of the year again when we preview Santa's annual ESG disclosure.
Santa has been reporting now for almost 2, years. It's amazing how Santa manages to keep reporting fresh, relevant, topical and most of all, impactful. Just like all those other companies that report year after year. Check out Santa's prior reports:. I am delighted present you once again with Santa Claus Inc. In the true Christmas spirit of goodwill, sharing and joy to all women, men and children, I have decided that this should be a harmonized report, encompassing the best of all the sustainability frameworks that we know in one seamlessly blended, uniquely jargon-ridden, multi-platform report that will meet the demands of investors YAY!
Love investors and all other stakeholders, unless they blink. I know this is venturing into ground hitherto uncharted by humankind and that, despite years of harmonization hype, aligning frameworks has never been anything more than a smokescreen for different organizations to pursue different dreams and funders.
I am therefore delighted to share our harmonized account of our value-creating, investor-ready, multi-stakeholder driven sustainability net positive impact report on all our capitals in all their resplendent transparency.
Troubled by fallout from Climate Change, Trumpification, Brexitisation, Falsefactsification, SDGification of every problem known to man and woman , and the fact that Santa has STILL not been invited to appear on the Ellen DeGeneres show , for the first time in more than a century, we did not hit our quadruple net profit target. The problem was finding a heart big enough to hold all Santa's love for the children of the world, which simply wasn't possible.
Therefore, as Meredith is so creative and resourceful, she transplanted Santa's heart with four new hearts, making Santa even more loving, generous and positive-spirited than before. As a result, Santa immediately ordered double toys for all the world's children, which caused a further drop in profits and heart failure in three of the four new hearts. To resolve this problem, Meredith fitted 3D printed hearts to replace the failed hearts and created a medical history phenomenon in the process.
In addition, Santa has created a "Perform Emergency Heart Surgery on Santa" Donation App, modeled on a similar educational app, and this has already been downloaded more than 2 million times. The moral of this story is: You can never have too many hearts. But did bring some nuggets of optimism.
That makes three toddlers who now require special Santa gifts. Santa loves the Royal Children, though finding toys for such privileged children is always a headache at Christmas. Each time I meet someone, I will silently wish them happiness, joy, and laughter.
So, this is what Santa is getting for the Royal Children this year and for the Royal siblings en route. And let's not forget of course that Prince Harry has announced his entry into show business with his engagement to Meghan Markle, so no doubt the pitter-patter of tiny feet will be sounding through more corridors of the royal residences before long - so silently wishing them happiness, joy and laughter will be a smart strategy going forward.
But in fact, the betrothal of Prince Harry and Meghan Markle is a tremendous commercial opportunity. Already you can buy incredible Harry and Meghan merchandise online and in all the best stores. Santa, never one to miss a hint of profit potential, is now thinking of announcing his own marriage in order to be able to sell Santa Wedding Memorabilia. Santa doesn't want to get married, so this is a double opportunity. In a few months' time, we can announce Santa Wedding Cancellation Memorabilia.
The Royal Family is always a good source of inspiration. Also in we decided to renew our mission and values. Here are the old ones we developed in In the interests of brevity, we have decided to reduce our values to two. In this way, we can use our new values to more effectively guide us in our mission and enjoy all the fuzzy feelings that are generated when people hear us talking about sustainability.
In fact, as a result of the UK Brexit vote, we have moved all our toy assembly centers out of the UK and transferred them to other parts of the Eurozone. If you are a kid in the UK, you will now receive toys saying "Fabriqué en France" or "Hergestellt in Deutschland" together with a language pack for reading the instructions in another language. But don't worry, all the carbon emissions generated by long-hauling toys across Europe will be offset by funds generously donated by Berlitz. In this harmonized report, we have recreated our new materiality matrix, recognizing that our GRI, SASB, IR, Future Fit and UNGC Reporting framework must now appeal to shareholders, stakeholders, landholders, smallholders, cardholders, freeholders, pen-holders, upholders and with-holders.
After 23 elf and reindeer focus groups, and of course our assumptions about what's important to our stakeholders, we managed to whittle this down to just 4 topics that represent our most material impacts on the world and the most significant assumed concerns of stakeholders, and taking into account the SDGs as well.
Santa's well-being World happiness especially in Lapland Elimination of everything bad in the world including hunger, poverty, sickness, lying, cheating and Santa counterfeits Free distribution of money to everyone who needs it especially Santa Based on this list of material topics, we have formulated a new Sustainability Strategy. It's quite a simple one.
If Santa is not at the center, it doesn't count. We will progress actions that advance Santa centricity and provide solutions to the material topics above. An initial step will be to build a wall around Lapland to restrict immigration of unwanted elves and then we will declare war on a few countries. In this way, we will make beneficial Santa Domination far more sustainable for current and future generations. As you may know, the UNGC is now offering two new ways of confirming support for the largest global responsible business initiative.
You can become a new-style first-class Participant and pay lots of money, or you can become a second-class Signatory and pay less lots of money. What you cannot do is stay as you are and pay no money. This is a wonderful approach to giving. All the 8, plus business signatories of the UNGC will now have to pass on a part of their bank balance to the UN account or be reduced to oblivion, wiped forever off the face of the UNGC website.
Santa thinks this is a wonderful approach to giving for Therefore, effective next year, those who are eligible to receive a gift from Santa will first have to register as a Receiver or an Observer. As a Receiver, you get to pay lots of money and receive a toy that you can play with anywhere you like.
As an Observer, you get to pay less lots of money, you get a toy but you are not actually allowed to play with it outside your own home. This is a modern way of spreading the Christmas spirit and enables everyone to enjoy the goodness in the world, for a fee.
In this way, Santa will be able to continue to enjoy the lifestyle to which he is accustomed and the UNGC will continue to be able to hold conferences and meetings and have a blast on Black Friday. New App for iPhone X: Apple Pay transactions are becoming exceedingly common, and parting with your money has never been easier.
Having discovered the benefits of Apple Pay, Santa saw a clear opportunity to develop a way for people around the globe to painlessly support world salvation, environmental sustainability and Santa Domination. With the new Santa Pay app specially designed for iPhone X, no matter what you buy or where you buy it or from whom, a portion of your payment goes directly to the Santa Retirement Fund.
The concept of CSR reporting (CSR means "corporate social responsibility") is almost as flexible as the concept of CSR itself. Just like every company can define to itself what CSR means, it can also choose how to communicate its CSR progress in whatever way it finds suitable. LOGIN FAQs. USER NAME: * PASSWORD: * Not registered yet? | Lost Password? | Lost Activation? *Contact the Probation Department for additional help. Credit Card Policy. Who should report? Sustainability reports are released by companies and organizations of all types, sizes and sectors, from every corner of the world. Thousands of companies across all sectors have published reports that reference GRI's Sustainability Reporting Guidelines.